What Is A Deposit Range?
Deposit Range & Limits
A deposit range is set for every asset based on predetermined transaction limits. This deposit range is displayed on the exchange deposit page (the 2nd page of every swap) and should be observed before any deposit takes place.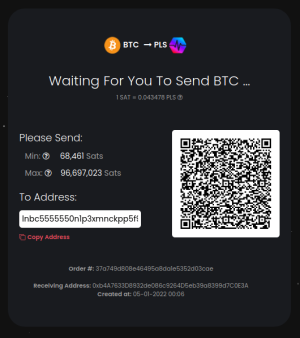 Please note, processing a manual refund when the deposit range is exceeded may incur processing fees.
Please direct any support requests to [email protected] or our Telegram help group t.me/PulseLNHelp.