What Is PLN?
PLN Token Details
Token Name: PLN Founder Token
Token Symbol: PLN
Supply State: Deflationary
Max Supply: 1,000,000,000,000 PLN
Blockchain: PulseChain
Contract Standard: PRC-20
Contract: 0xa685C45fd071DF23278069Db9137e124564897D0

Admin Keys: No
Token Tax: No

External Links: [CoinMarketCap] [CoinGecko] [DexScreener]
What is PulseLN Founder Token (PLN)?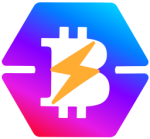 PLN is a Founder's Token that accrues 100% of PulseLN Exchange fees.
PLN is first and foremost designed to be used for fee accrual and fee reduction on the PulseLN Exchange.
PLN is a cryptocurrency made available in May 2023, created as a PRC-20 token, and launched during a free airdrop event at $0 value, shortly after.
PLN has multiple additional uses:
At the heart of PLN's Tokenomics is a buy & burn system that leads to a continuous reduction in its total supply (based on exchange demand). From its initial maximum supply of one trillion tokens, burns will keep occurring at random intervals indefinitely.
Risk warning: Buying, selling, and holding cryptocurrencies are activities that are subject to high market risk. The volatile and unpredictable nature of the price of cryptocurrencies may result in a significant loss. PulseLN is not responsible for any loss that you may incur from price fluctuations when you buy, sell, or hold cryptocurrencies.